CX must stop commoditising the customer
February 19, 2020
Posted by:

admin

Category:

Insights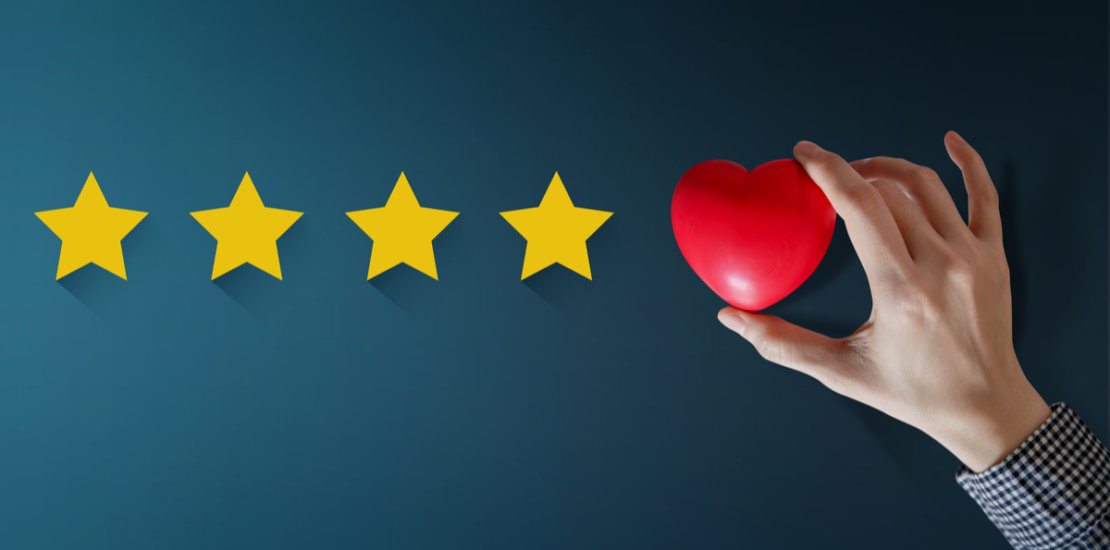 This article first appeared in the Feb-April 2020 issue  – CX,UX & Research Design –  of the Australian Market and Social Research Society's publication Research News.
In an era where customer experience and marketing need to increasingly work together, and amid the rise of a plethora of CX measurement platforms driven by IT, the scope and definition of 'customer experience' and the metrics underpinning it require examination and expansion. CX, often operational in scope, seems to have become more about processing customers in order to remove pain points than providing means of surprise and delight. NPS and customer effort scores talk to solving problems at a product level or by touchpoint, not at a brand level. Customer satisfaction talks to minimal friction, rather than aiming for true emotional bonding or creating moments that drive customer devotion. The net result is a commoditisation of the customer into generic units and dashboards, a series of information dots and dashes, whose frictions and problems require resolution. It's become information rather than insight-driven and the human emotional experience is often forgotten. This is still happening, despite advancements in CX research methodologies ranging from the passive (such as text analytics and social listening, and operational measures such as churn rate, retention rate, time spent in queue, speed to greet etc) to the active (ethno self-videography replacing 'shop-alongs', for instance). This ironing out of experiential bumps into a uniform customer experience means that CX, in its current form, is creating an often-generic experience. Once most organisations have sorted out their pain points, who stands head and shoulders above the crowd when ease of doing business is no longer a differentiating customer benefit? A more human approach is required.
Where BX meets CX
An understanding of how the brand and what it stands for solves customer needs, in the desired brand-appropriate and values led way, is required for a given touchpoint or a given time. The brand experience (BX) needs to be pulled through the customer experience to create a standout.  For example, addressing needs in a 'Woolworths way' or a 'Coles way', rather than how the category solves the need.
Among other things, this involves brand experience audits, which audit the customer experience through the lens of the brand, and the emotional – not just functional – needs of customers at each stage of the journey. This requires mapping which brand values are employed through the customer experience, then assessing how well those brand values are being reflected at each stage of the journey; to what extent the actual customer experience is enhancing or detracting from those values, including identifying opportunities for further engagement. This typically would involve qualitative ethnographic research techniques.  The principle is to use in-the-moment recording of emotions, usually a combination of physical diaries, mobile, photos and video diaries.
For example, we assessed an airline's brand value of 'modernity' against the experience it was delivering at every touchpoint. For domestic flights this involved 'fly-alongs' with passengers, understanding their emotions at every interaction point in the customer journey.
Another example is banking. If a bank's positioning and values are, say, happy or caring, in-situ customer insights gathered in-branch via 'shop-alongs' or videography are assessed for the emotional match between the customer's experience and the happy or caring positioning. This may extend not only to the service levels provided by staff but to their demeanour, the approachability of the branch layout such as whether tellers are open or behind glass, the type, tone and content of communications materials and point of sale, even semiotically (the colours used and lighting).
Brand experience tracking uses multiple sources including social listening, client data and advanced analytics to measure how consumers have experienced a brand, not just an organisation, the extent to which the experiences are positive or negative, and the relative emotional delivery importance of particular touchpoints.
In retail environments, semioticians could be employed to understand how the five senses work together in synaesthesia for maximum emotional engagement.
Inside the organisation, brand marketing and customer experience teams need to work in alignment. The customer experience teams need to understand what brand values they are delivering to, what that looks like in operational terms, and how it will be assessed.
In short, organisations need to define which values they seek to express through customer-facing touchpoints, determine which touchpoints are the most emotionally important, audit how well they are performing in those touchpoints against the brand values sought, define what best practice execution of the brand values at each touchpoint looks like, determine how it will be measured and operationalised, and communicate all of the above to marketing and customer-facing teams.
Customer experience is one element of the brand. But the brand experience needs to shine through, in the right way at the right touchpoint, and be measured accordingly. BX = brand + CX. As the CX discipline and its associated research matures, we foresee that 2020 will be the year that CX starts to become more humanised.
PETER DRINKWATER, CEO AND FOUNDER, HOUSE OF BRAND